Over the three days of Offshore Wind Energy 2017, there will be more than 30 conference sessions during which more than 150 speakers will address every aspect of the offshore wind sector.
These sessions will be the ideal forum for industry players to discuss and explore the developments currently revolutionising the offshore wind industry.
Each conference session will be chaired by a Topic Leader – a leading authority who will guide and moderate the discussions to ensure that every session is informative, provocative, and inspiring for speakers and attendees alike.
Scroll down to learn more about our Topic Leaders!
---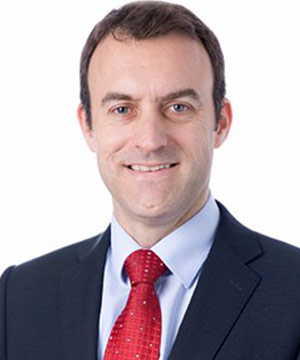 James Young, Chief Technology Officer, JDR Cable Systems Ltd
Topic Leader on Integrating Wind Power
The sessions are split into a Software-based session with a focus on advanced simulation tools and control schemes for HVDC connections, and a Hardware-based session which aims to describe new products and the benefits and opportunities these bring to reduce the cost of offshore energy.
The Software focused session will provide the latest understanding of software control techniques applied to multi-terminal connection windfarms, combining windfarm power collection with grid interconnection. Presenters will also describe the simulation of integrated grids, addressing many of the challenges faced when controlling larger windfarms further from shore and with higher power transmission. Delegates attending the Integrating Wind Power Software-focused session will learn about the Kriegers Flak Offshore Wind Power Platform as the first meshed grid-connection in Denmark, and the various control options available, reducing maintenance and meeting the grid code. Delegates will then understand the main control schemes in HVDC Offshore Wind Power Plants, as well as how the latest simulation and experimental tools can assist in the development, construction and connection of multi-terminal HVDC grids, to help reduce risk. Advanced understanding will be given to delegates on how resonant frequencies of a wind farm change depending on the voltage level, and how to better predict harmonic issues in large offshore wind power plants with 66 kV collection grids.
The Hardware focused session will present new technology for energy transmission and connections, considering the different types of transmission available. The readiness of new converters and cabling technology for future offshore wind farms will also be shared in the sessions. Delegates attending the Integrating Wind Power Hardware-focused session will acquire a good grounding in the different types of offshore wind farm transmission topology, and the benefits of each. They will gain an understanding of latest advances in offshore wind convertor developments and be able to differentiate between static and dynamic offshore array cable designs up to 66 kV and have a clear grasp of the key cabling challenges presented by system configurations for floating offshore wind. Alternative applications of offshore wind power will be presented and their potential in enabling future low-carbon energy generation discussed.
---
Martin Furth, Health, Safety & Environment Director, Vattenfall
Topic Leader on Health & Safety
The offshore wind sector has made enormous steps in managing Health & Safety over the past few years, but major hazards such as sea transfer, working at height, heavy lifts and electrical safety are still out there. Other industries, such as oil & gas, have successfully applied safety culture and risk control programs: do these also work for offshore wind? Furthermore, what can we learn from the incidents we had in offshore wind?
Companies will tell what happened to them and how you can prevent it from happening to you.
---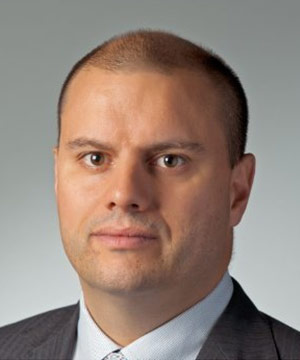 Jérôme Guillet, Managing Director, Paris Office, Green Giraffe
Topic Leader for Finance
Offshore wind is a capital-intensive industry and the cost of financing investment in the sector is critical. In the context of the move to tenders across Europe, and the results achieved in the most recent ones, two panels will discuss how the cost of capital can be brought down, and how investors and lenders will deal with power price risk as bid prices fall below expected wholesale prices for part or most of the life of projects.
Panelists will include representatives from utilities, lenders and investors, most notably the winners of the Borssele 3-4 tender in the Netherlands. Each session will include a scene-setting presentation by a respected analyst followed by an open discussion where questions from the audience will be welcome.
Hard truths will not be avoided!
---
Lars Landberg, Director; Group Leader, Renewables; Strategic Research and Innovation DNV GL
Topic Leader for Resource Assessment
The wind resource offshore is extremely important to offshore wind energy, it is the "fuel"! The resource matters during the pre-construction but is the most significant parameter during operation. Academia as well as the general industry have been developing models and theoretical understanding of all aspects of the wind resource offshore, and at the three sessions at the conference we will focus on a number of aspects: models and data for understanding wakes, measurements and the associated challenges and uncertainties of the offshore wind resource, especially using LiDARs. Finally, we will discuss modelling of the flow of the wind on the meso- as well as the micro-scale.
By attending the sessions you will gain an understanding of the state of the art, but you will also be able to evaluate models and observations based on the latest findings.
---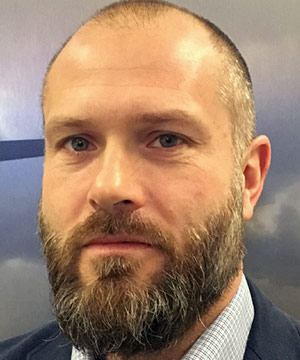 Sebastian Bringsværd, Project Manager, Offshore Wind, Statoil
Topic Leader on Floating Turbine technology Sessions
Floating wind has the potential to open up new, large areas for offshore wind where the water depth is too large for bottom-fixed foundations. With less dependency on water depth and soil conditions, it is possible to access sites with better wind conditions and standardize foundations further. With several full-scale demonstration units in operation and a number of pilot projects in the pipeline, floating wind technology is getting closer to real commercial deployment. The main challenge going forward is to improve the technology and increase volume in order to reduce cost. Delegates will increase their knowledge of the challenges and opportunities within floating wind through two sessions: the first one will focus on technology, projects, and cost reductions; the second will focus on design, analysis and standards for floating wind. Together, the two sessions will give delegates valuable insight into the current status of floating wind, and what is required to accelerate the deployment of floating wind going forward.
---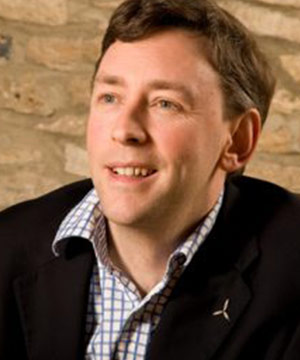 Bruce Valpy, Managing Director, BVG Associates
Topic Leader on Supply Chain, Logistics & O&M
As significant competitive pressure drives revenues down and operating capacity increases, there is increasing focus on costs throughout the supply chain and especially in the operating phase of projects. Improving project logistics and O&M practices through better planning and the use of new technologies offers real opportunities to reduce costs, without simply squeezing margins further. In the ports session, we will hear about collaboration through the Offshore Wind Ports Platform that WindEurope helped establish in 2016. In the O&M game-changers and installation sessions, we will focus on how technology changes could further reduce costs. In the oil and gas session, we will hear from companies that have transitioned to offshore wind and will be challenged by further thinking from our friends in oil and gas. If you are a supplier in these areas or an owner of wind farms, then come and get some new, practical insights from experienced players, new technology providers and companies bringing rich experience from a key parallel sector.
---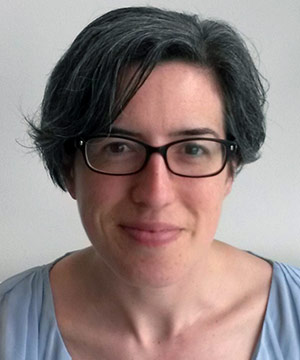 Paula Low, Senior Development Manager, EDPR
Topic Leader on Environmental Impacts & Spatial Planning
Spatial planning takes a number of forms across Europe. We will hear about approaches that could be used to increase the effectiveness of planning tools. With increasing information on the impacts of offshore wind on other marine users, the session will also investigate how other stakeholders' needs could be incorporated into spatial planning for offshore wind farms. Spatial planning in France will be used as a case study to investigate how spatial planning has evolved in one country over a short period of time and the legal issues that have been faced to date.
We will also have a session on using innovation to address consenting risk. As the density of offshore wind has increased at both a national scale and biogeographical scale, there has been a corresponding shift in how cumulative environmental impacts are assessed. This session will present information on innovative techniques being used to address such strategic risks to the deployment of offshore wind, including results from recent projects in the UK and the US. We will also look at how stakeholder concerns over uncertainty and confidence in EIA can be addressed to further reduce risk in obtaining consents in an ever challenging marine environment.
---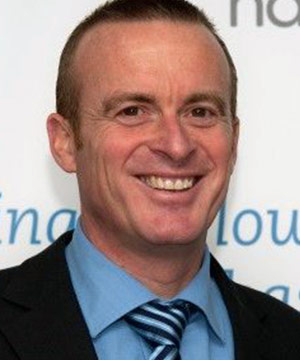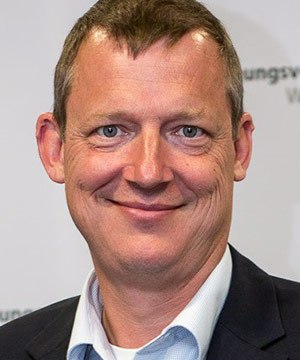 Tony Quinn, Operations Director, ORE Catapult and
Andreas Reuter, Managing Director Fraunhofer IWES Nordwest
Topic Leaders on Turbine Technology (General)
The reliability of key wind turbine components is vital for successful deployment of offshore wind energy, as it is fundamental to gaining investor confidence. As turbines get bigger, load cases become more complex a better understanding of these is essential to improve the design and testing of future turbines.
Across three sessions, delegates will hear how lessons gathered around the existing fleet of offshore turbines about in-field load measurement, blade erosion, wear of main bearings and the performance of foundations feed into improved component design, testing methods and tools, and lead to innovative solutions for tomorrow's turbines.
The first session will focus on the optimization of turbines already at sea; the second session will look at how improved modelling, testing and validation can lead to better designed turbines, reducing the risk of new technology deployment; and the third will look at the latest and more advanced innovations that are currently being developed.
---